Our team is exclusively comprised of experienced engineers who are focused on developing the future antenna technologies over a decade. With its patented device and system designs, advanced integrated manufacturing technologies, and intelligent control algorithms, i5 Technologies provides the know-how in the design, manufacturing, and control of the revolutionary antenna technology.

i5 Technologies, Inc. is commercializing groundbreaking, patented hardware and software based antenna technology that makes wireless networks higher performing, more efficient, and easier to use.
We're building solutions designed to radically improve end user device performance while providing carriers, GSM Operators, and ISPs with increased data revenue opportunities.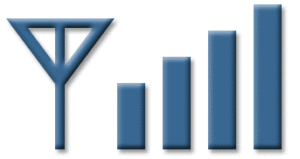 i5 Technologies, Inc. aims at revolutionizing the antenna technology to a new level with ease of integration, applicable to any type of wireless ecosystem, highly agile and adaptive against the system variation, small-form factor, high-gain and high efficiency at all desired bands.
Located in Logan, UT, i5 Technologies, Inc. is a world-class reconfigurable antenna solutions provider for all segments of 5G and beyond.