Having successfully completed NSF SBIR Phase 1, i5 Technologies, Inc. has now received the NSF SBIR Phase 2 award. For details, you may visit the NSF site.
i5 Technologies' mission in this project is to extend its revolutionizing intelligent MRA and MRA array technology to practical systems. i5 will continue developing and commercializing its MRA arrays for use in 802.11ac/ax WLAN (a.k.a. Wi-Fi) systems and 5G mm-wave systems based on 3GPP's 5G new radio specifications.
MRA for Extreme 5G
Our Multi-functional Reconfigurable Antenna (MRA) technology features enhanced reconfiguration capability, enabling the path to persistent extreme broadband access with continuous and ubiquitous coverage.
Towards 5G and Beyond
MRA systems create dynamic wireless access platforms: Signal quality optimization and interference management with MRA systems enables optimized solutions in overcoming the capacity and coverage trade-off.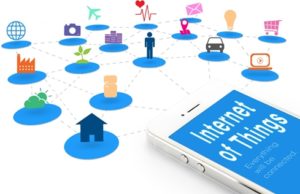 Excelling IoT
MRA technology enables high-gain antennas with a small-form factor. IoT ecosystem benefits persistent connectivity and extended battery life time with i5 MRA technology.

MRA technology
3D variable beam-width and beam steering, reconfigurable directivity and polarization, all in a single antenna element empowered by i5 MRA technology. Ease of integration to any wireless ecosystem along with efficient intelligent antenna reconfiguration algorithms make i5 MRAs the ultimate antenna solution for all wireless needs.

Partners
i5 is establishing partnerships with leading wireless technology developers, cellular network operators, and consumer electronics companies. Together, we aim to bring in the next generation, breakthrough wireless capabilities and performance, thus paving the pathway to advanced 5G+ and IoT technologies.
i5 has invented an MRA technology of which working principle was inspired from that of chameleon. A parasitic surface of which geometry can dynamically be changed which is place din the near field of a driven antenna, enables changing antenna properties (frequency, polarization, radiation pattern) in response to the changes in the wireless channel. Click here for more details.